Interim Pastoral Team

Bob has had a diverse, cross-cultural, pastoral and teaching experience in western Canada, Papua New Guinea and Hong Kong. Most recently he's been the director of Basileia, a ministry of integrative spiritual formation in Hong Kong and chaplain at East Kootenay Regional Hospital in Cranbrook, B.C.
Bob is ordained through the CBWC (Canadian Baptists of Western Canada) and has his MCS (1983) in Spiritual Theology and a Th.M (2013) in Interdisciplinary Studies from Regent College, Vancouver. Bob is married to Amy and they have four grown children and three grandsons. He enjoys films, books, poetry, backpacking and biking and not necessarily in that order.

Tom spent his childhood in Brunei and grew up in small town Duncan in the Cowichan Valley. In his spare time you will find him reading, learning Mandarin and playing tennis. He is married to Grace and they have three children and three granddaughters.
Tom "formally" retired in 2019 but continues to serve in pulpit supply and interim ministry. From 2010 - 2019, Tom and his wife Grace spent those years with Canadian Baptist Ministries working in China and Hong Kong. It was a very challenging and fruitful time.
From 1992 to today, Tom has been active in serving a few congregations in the lower mainland and Vancouver Island Mostly, his work involved transitioning churches into multiethnic and multicultural congregations particularly in the welcoming of new Chinese ministries into established local congregations. As well, he was instrumental in helping plant two congregation and a few language specific fellowships. He has also taught local seminaries. He help launch, taught and finished the Carey Masters of Ministry degree course in China and recently a course on missions at Trinity Western University.
Family Pastor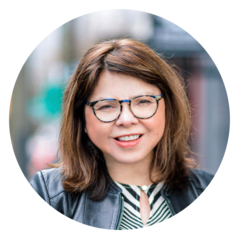 Dr. Luz Figueroa is the founder and director of Entre Niños—a ministry with global reach. Luz has a Master of Arts in Spiritual Formation from Carey Theological College. She also has the Master in Divinity equivalent and a Doctorate in Theology and Leadership from Bethel Seminary. She has served as a children's and family ministry pastor, speaker, writer, and academic professor. She is passionate about education and the Christian spiritual formation of the family. She resides in Vancouver, BC, with her husband José. They have two married children and are the proud grandparents of two sweet granddaughters and one adorable grandson.


Communications and Office Coordinator



Anne is first generation Chinese, having arrived in Vancouver from Hong Kong in 1974 with her parents and 2 younger siblings. Shortly after completing her Bachelor of Arts (majoring in Linguistics), she replied to an ad in the Vancouver Courier from West Point Grey Baptist Church. 30-plus years later (with a few breaks in between), she continues to serve at WPGBC today. She lives in Burnaby with her husband and daughter.




Co-Chairs
Fred Kwong
Bob Taylor
Deacons
Janet Chee
Jane Chong
Zai Chi Hu
Norma MacKenzie
Bill McKevitt
Tacjanna Saunders
Helga Schmidtke